Previous product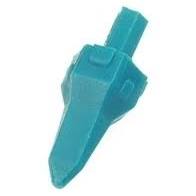 Back to products
Next product
Amphenol Industrial AW4S Connector Accessory 4 Way Wedgelock AT Series Connectors
£0.12 inc VAT - £0.10 exc VAT
Amphenol Industrial AW4S Connector Accessory 4 Way Wedgelock AT Series Connectors
Please Note - All product images are for illustration purposes only. Actual product will vary depending on the specifications of the product selected.
Description
The AW4S is a green Wedgelock made of thermoplastic. It is suitable for use with 4-way AT series connectors.
Reviews (0)
Only logged in customers who have purchased this product may leave a review.