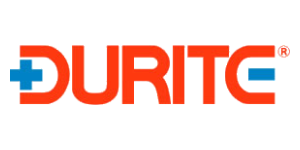 Durite Battery Charger Lead Kit with Cigarette Lighter/DIN Plug
£5.51 inc VAT - £4.59 exc VAT
Durite Battery Charger Lead Kit with Cigarette Lighter/DIN Plug
Please Note - All product images are for illustration purposes only. Actual product will vary depending on the specifications of the product selected.
1.75m lead kit with cigarette lighter/DIN plug for0-647-15. 1.75m lead kit with cigarette lighter/DIN plug for 0-647-15.
Only logged in customers who have purchased this product may leave a review.

Durite is the UK's leading brand in auto electrical parts for the commercial and general vehicle aftermarkets, including trucks and vans, marine, agricultural and leisure vehicles.
For almost 80 years, Durite has built an impeccable reputation, manufacturing and supplying high quality parts to the automotive aftermarket. Today, the Durite brand is synonymous with quality products and outstanding customer service. They have only been able to thrive for so long by looking after their customers and continual development. They are committed to providing our customers with an exceptional level of service and a wider range of products.
Quality, availability, affordable value and high levels of service are at the core of everything they do.
Durite is accredited ISO9001:2008.
Related products
£

3.99 inc VAT -

£

3.33 exc VAT
£

4.63 inc VAT -

£

3.86 exc VAT
£

4.07 inc VAT -

£

3.39 exc VAT